Key Club All Purpose Plaque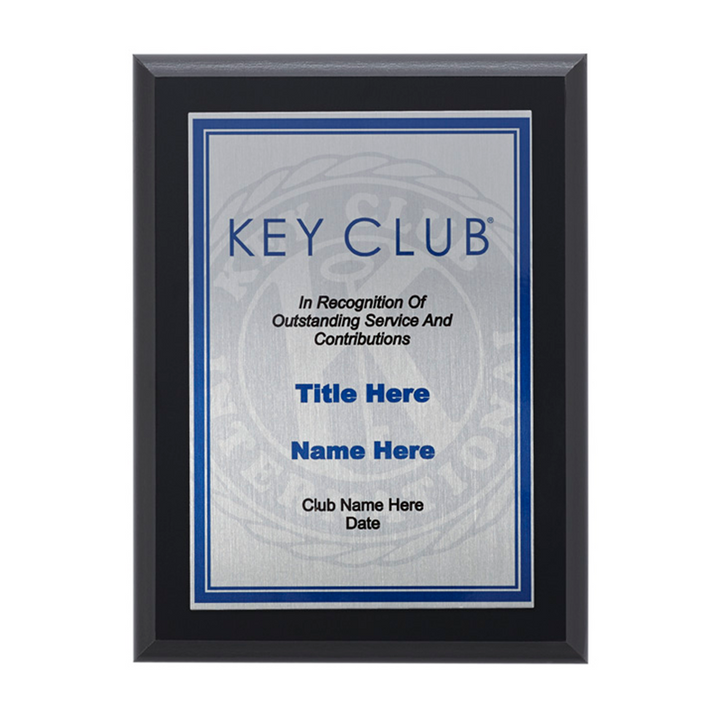 Key Club All Purpose Plaque
Celebrate your Key Club's proudest achievements with this newly designed 7" x 9" plaque. Any member, parent or advisor (to name a few) will be thrilled to get it...and show it off.

Features:

7" x 9"
Specify plaque title, name of recipient, club name, and year.
Engraved item is shipped within 2-4 weeks of receipt of order.
Name

:

(enter recipient name)
Club Name

:

(enter club name)
Title

:

(enter recipient title)
Year(s)

:

(enter year(s))