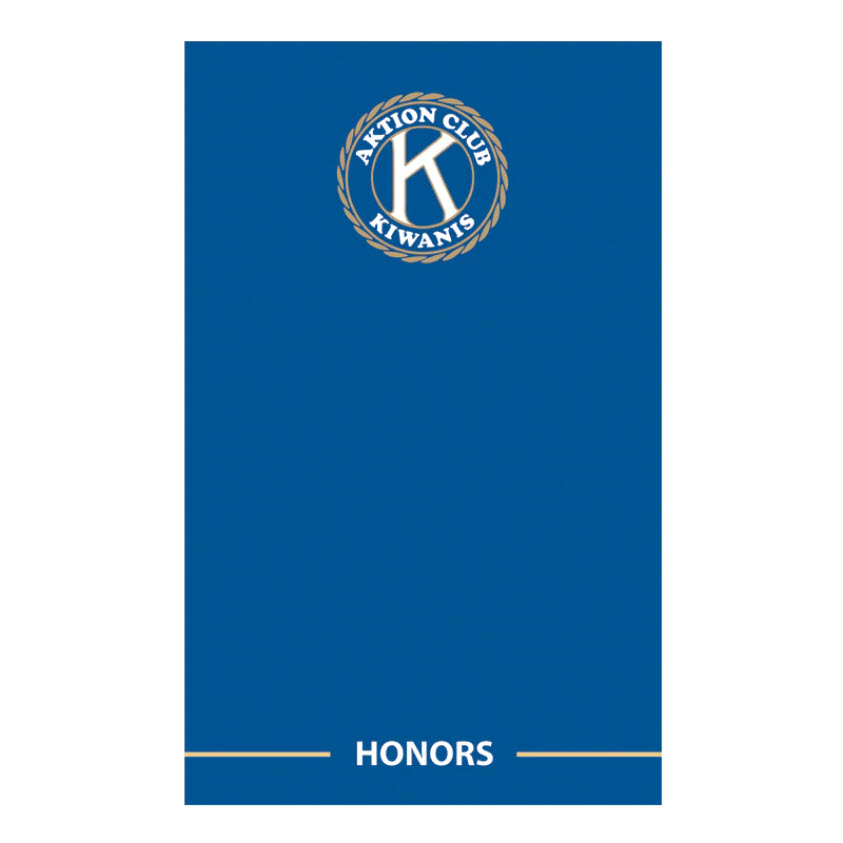 Aktion Club Honor Banner
AKT-0003
Designed to display club honors, this banner celebrates club achievement. Buy one to hang in your meeting location and display at service activities.

banner is designed to display patches, ribbons, honors, etc. awarded to the club.
Banners are shipped directly from manufacturer within 4-6 weeks of receipt of the order.